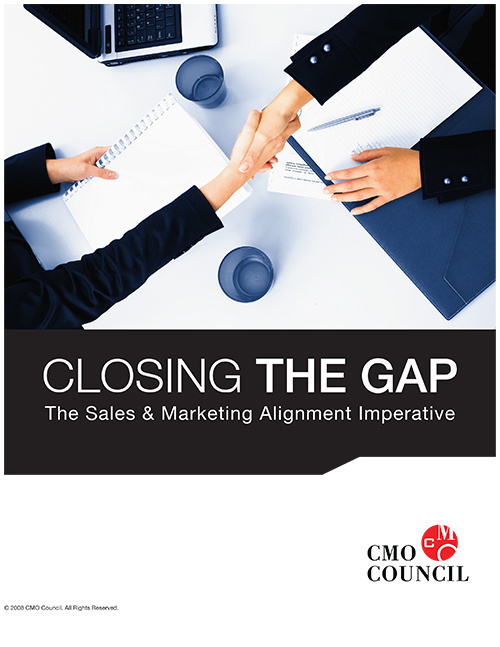 The Sales and Marketing Alignment Imperative
Global businesses continue to suffer from a seemingly unbridgeable divide between their marketing and sales teams—a gap which undermines two of the most important competencies necessary to generate demand, capture revenue and gain competitive advantage. The traditional relationship between sales, marketing and channel groups tends to be more antagonistic than synergistic. Even in those enterprises where sales and marketing staff are merged into one department with one management structure, the adversarial dynamic is frequently both institutional and cultural.

As more executives are being held accountable for process and sales optimization, bridging the gap and aligning sales with marketing is a critical imperative versus a luxury of company culture. The study, which reached out to a wide cross-section of marketing, sales and channel management professions worldwide, is part of a new initiative by the CMO Council to more tightly couple sales and marketing in helping companies drive business performance, improve lead quality and conversion rates, and acquire higher value, more profitable customers through better analytics. The report aggregates a worldwide audience of sales professionals seeking to further their effectiveness through knowledge exchange, peer-to-peer networking and best practice studies.