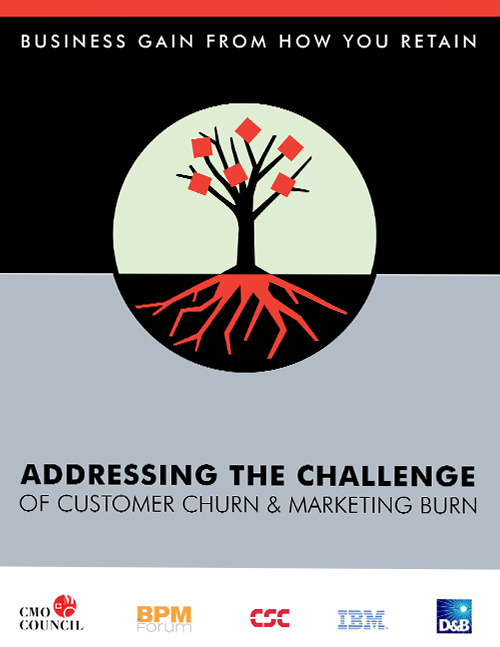 Addressing The Challenge of Customer Churn and Marketing Burn
Business Gain From How You Retain examines ways companies can improve the return on customer equity and lifetime value by making customer insight, understanding and intimacy a hallmark of the organization. The study assesses the degree to which major global brands are unifying and centralizing customer data, undertaking effective marketing analytics, embracing advanced segmentation strategies, and empowering the frontline to act on customer intelligence and behavioral knowledge.

Profitable customer relationships are the lifeblood of any commercial enterprise. Yet companies do a decidedly poor job of nurturing, cultivating or even reactivating customers in order to drive sustained revenue growth, loyalty and bottom line performance. Marketers are fl ying blind when it comes to leveraging customer data and analytics. Few companies look within their own data silos to extract insight and intelligence that can reveal which customers – existing, departed or dormant – can generate greater value and profi tability. With little insight into this wealth of customer knowledge, most companies spend marketing dollars on campaigns that bring in the wrong type of customers and do little to monetize or retain the most valuable relationships.