Protection from Brand Infection
In partnership with: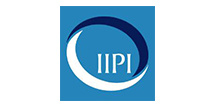 Learn More
The International Intellectual Property Institute (IIPI) is a not-for-profit 501(c)(3) corporation located in Washington, DC. As an international development organization and think tank, IIPI is dedicated to increasing awareness and understanding of the use of intellectual property as a tool for economic growth, particularly in developing countries. Since 1998 the Institute has been engaged in a wide range of activities both abroad and within the United States, including critical research, public education, policy and training workshops, technical assistance, institution building and consultative services.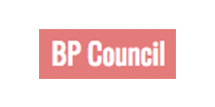 Learn More
The BPCouncil is a virtual community dedicated to providing a vibrant meeting place for brand owners and those that provide them with services. BPCouncil is intended for: brand owners, professional services providers, technology vendors, legal professionals, enforcement agencies, NGOs and regulatory bodies. Being part of this dynamic virtual community enables members to get direct access to up-to-date information and resources...develop a solid social and professional network...and build a strong presence in the Internet-based brand protection world.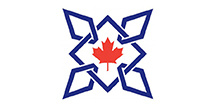 Learn More
The Canadian Anti-Counterfeiting Network (CACN) is a coalition of individuals, companies, firms and associations that have united in the fight against product counterfeiting and copyright piracy in Canada and internationally. The originating members of CACN include broad-based organizations, such as the Canadian Association of Importers and Exporters, the Canadian Manufacturers and Exporters, the Canadian Standards Association (CSA), the Electro-Federation Canada, and the Canadian Motion Picture Distributors Association; companies from a range of industries; and law firms representing a host of intellectual property (IP) rights holders - Canadian and foreign - with significant businesses in Canada.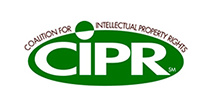 Learn More
The Coalition for Intellectual Property Rights (CIPR) is a private-public partnership dedicated to advancing intellectual property rights protection, enforcement and reform in Russia, Ukraine, the Baltic States and other countries of the former Soviet Union. Through public education, legislative action and legal reform, CIPR works with our government and private sector partners to establish transparent IPR regimes in the region that adhere to international treaty obligations and standards. CIPR collaborates with the U.S., EU and other WTO member states on IP issues related to WTO accession and bilateral agreements with countries in the region.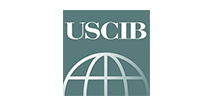 Learn More
The United States Council for International Business (USCIB) promotes international engagement and prudent regulation in support of open markets, competitiveness and innovation, sustainable development and corporate responsibility. Its members include top U.S.-based global companies and professional services firms from every sector of our economy, with operations in every region of the world. With a unique global network encompassing leading international business organizations, USCIB provides business views to policy makers and regulatory authorities worldwide, and works to facilitate international trade and investment.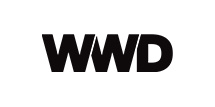 Learn More
Often called "the fashion bible," Women's Wear Daily (WWD) serves as the voice of authority, international newswire and agent of change for the fashion, beauty and retail industries. First and foremost, WWD is dedicated to providing a balance of timely, credible business news and key women's fashion trends to a dedicated readership. This readership includes retailers, designers, manufacturers, marketers, financiers, Wall Street analysts, international moguls, media executives, ad agencies, socialites and trend makers. As the marketplace has become more complex, the need for information and competitive intelligence has become more acute. The common thread of our community is the business of style and fashion. www.wwd.com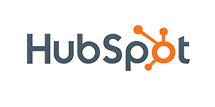 Learn More
HubSpot is an inbound marketing software system that enables businesses to get found by prospects and convert more leads and customers, while both lowering their cost per lead and increasing their lead volume. Over 1,200 small and medium businesses use the HubSpot all-in-one software system for blogging, social media, SEO, landing pages, lead intelligence, marketing analytics and closed loop marketing. Active HubSpot customers get 6 times more leads in 6 months. www.HubSpot.com/ROI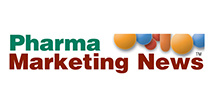 Learn More
Pharma Marketing News is an independent monthly electronic newsletter focused on issues of importance to pharmaceutical marketing executives. It is a service of the Pharma Marketing Network - The First Forum for Pharmaceutical Marketing Experts - which brings together pharmaceutical marketing professionals from manufacturers, communications companies, and marketing service providers for wide ranging discussions and education on a multitude of current topics. Pharma Marketing Network & Pharma Marketing News provide executive-level content coupled with permission-based e-marketing opportunities. www.news.pharma-mkting.com
Overview
Extending the conversations started in the CMO Council's Secure the Trust of Your Brand initiative, Protection from Brand Infection , a new strategic interest study, will focus on enterprise brand protection and take a deep dive into the brand image and integrity issues and implications of online counterfeit sales, gray market knock-offs, phishing attacks, cyber squatting, email scams, online brand and trademark abuse, domain kiting, pay-per-click fraud, copyright and patent infringements, as well as product piracy and fakes.
Protection from Brand Infection will determine the degree to which senior global marketers are sensitized to, and concerned about, brand hijacking, product piracy, cyber fraud, and other Internet reputation risks. It will also quantify the impact these incidents are having on brand trust, confidence, credibility and affinity among consumers, channels and business partners. Through both enterprise and consumer research, the program will identify and promote best practices for pre-empting digital and/or physical counterfeiting and containing or mitigating the resulting damage to bruised or battered brands while engaging in conversations with leading global marketers about the strategies and effectiveness of resources, solutions, and services being employed in the both the detection and protection of brand infection worldwide
Learn
Facts & Stats
General Statistics
Size and Scope of the Counterfeit Market
Phishing Facts and Stats
Piracy Facts and Stats
Counterfeit Facts and Stats
MarkMonitor Brandjacking Index 2008: The Year in Review
Cybersquatting continues as tool of choice for brandjackers.
Cybersquatting rose 18 percent during 2008, making it the most perpetrated form of abuse for the second year in a row.
A total of 440,584 instances of cybersquatting were identified in Q4, followed by 86,837 instances of false association and 33, 614 instances of pay-per-click abuse.
Consistent and notable quarter-over-quarter growth in cybersquatting for two years demonstrates that brandjackers are increasingly leveraging trademarks as they make use of best practices in search engine optimization to divert traffic to illegitimate or unauthorized sites.
Brandjackers are combining cybersquatting with other abuses, a practice called "blended abuse," to attack brand reputations.
Brandjackers increase focus on eCommerce and offensive content abuses to drive revenues.
eCommerce abuse grew by 46 percent over 2008 and 13 percent over Q3 to a yearly high of 24,589 instances.
Offensive content abuse grew by 21 percent over 2008 and 23 percent over Q3.
Brandjackers increasingly leverage search engine optimization techniques for eCommerce and offensive content abuse to drive revenues.
Abuse across mainstream industry brands including apparel, automotive, high technology and media continues to rise.
Abuses of apparel brands rose 28 percent in 2008. Other industries experienced notable growth in brand attacks in 2008 including automotive at 21 percent, high technology at 21 percent, and food and beverage at 17 percent.
Abuse of media brands reached a yearly high of 43,832 instances, signifying an 11 percent increase in 2008.
Phishing remains the top brand-related problem for financial institutions due to increasingly sophisticated methods and technology.
The United States, Germany and the United Kingdom continue to host the majority of brandjacking websites.
While brand abuse is prevalent through the world, for the second year the United States, Germany and the United Kingdom are home to the majority of brandjacking websites.
68 percent of websites that host brand abuse are hosted in the United States. Germany hosts 9 percent followed by the United Kingdom at 4 percent. Canada hosts 4 percent.
English speaking countries account for 80 percent of the top 15 countries hosting brandjacking websites.
Phishers move into new verticals, become more targeted, and continue to scale operations.
A total of 444 organizations were phished for the first time in 2008 as fraudsters continued to exploit opportunities to find new targets. Additionally, 422 organizations were phished in Q4 2008, an increase of 8 percent from Q3 2008 and 7 percent over the previous year.
Phish attacks against "other" industries (non-auction, payment services, retail/service or financial brands) reached 11,000 in 2008, a 135 percent increase.
Attacks against payment services brands increased 122 percent in the second half of the year. Attacks against financial services brands increased 51 percent in the second half of the year, a rise MarkMonitor attributes to the current economic crisis.
Phish attacks against retail/service brands dropped 83 percent in 2008 and attacks against auction brands dropped 67 percent in the second half of the year.
A total of 36 percent of phish sites were hosted in the United States in 2008, followed by the Russian Federation, Republic of Korea and France each at 6 percent and Germany at 4 percent.
Read
Studies & White Papers
Articles
Books