Variance in Customer Experience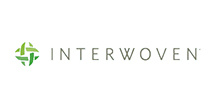 Learn More
Interwoven (NASDAQ: IWOV) is a global leader in content management solutions. Interwoven's software and services enable organizations to maximize online business performance and organize, find, and govern business content. Interwoven solutions unlock the value of content by delivering the right content to the right person in the right context at the right time. More than 4,200 of the world's leading companies, professional services firms, and governments have chosen Interwoven, including adidas, Airbus, Avaya, BT, Cisco, Citi, Delta Air Lines, DLA Piper, FedEx, Grant Thornton, Hilton Hotels, Hong Kong Trade and Development Council, HSBC, LexisNexis, MasterCard, Microsoft, Samsung, Shell, Qantas Airways, Tesco, Virgin Mobile, and White & Case. A community of over 20,000 developers and over 300 partners enrich and extend Interwoven's offerings. To learn more about Interwoven, please visit www.interwoven.com.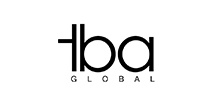 Learn More
Founded in 1994, TBA Global, LLC is one of the world's leading producers and marketers of connective brand experiences. Fortune 1000 companies such as IBM, McDonald's, Nestle, Nike and Ford return to TBA time and time again to ensure that their audiences are engaged, connected, transformed and inspired to action. Headquartered in Los Angeles with offices in major destination cities across the U.S. and in Canada, TBA is ranked a top 25 marketing agency by Advertising Age magazine and is on the Event Marketer magazine "Hot List". TBA Global is owned by a partnership between Irving Azoff, Chairman of Azoff Music Management, Robert Geddes, and JHW Greentree Capital LLC, an affiliate of Whitney & Co., LLC.
Overview
The Variance in Customer Experience addresses how the level of consistency or disparity in brand-related content, claims, offers, images and messages on web sites, collaterals, ads, merchandising displays, email, statement stuffers and bills, live events, in-store exchanges and contact center interactions affects customer perception and experience. Recognizing the challenges marketers face to consistently present, optimize and track the customer experience at every touch point across all types and avenues of communication and experiential events, the CMO Council has set out to catalog those critical points of interaction when corporate content meets customer experience.
To appraise the Variance in Customer Experience, the CMO Council developed an auditing tool and methodology for determining how well leading brand marketers capture, convey and reinforce their brand promise and value proposition across their channels, products, geographies, divisions, points of contact, service, corporate events and sponsorships. The scorecard and auditing tool served as the backbone to the first audit of major consumer brands, starting with 25 key constituents across financial services, retailers, travel and lodging, consumer packaged goods, consumer electronics, wireless services and media, sports and entertainment. Companies audited in this initiative were selected at random and are not associated with the program in any formal manner. However, the lessons learned from their assessments provide best practice insights into how to map, manage and adapt content touch points to maximize the customer experience.
Learn
Facts & Stats
Companies lose 10 customers for every one complaint.
13% of people will tell more than 20 people about their bad experience.
90% of unhappy clients will not do business with the same company again. However, 95% of those unhappy customers will return is an issue is resolved quickly and efficiently.
According to a 2007 Forrester Research report, 47% of executives surveyed said that customer experience will play a very important role over the next 3 years.
According to the same study, 73% of respondents site a lack of clear experience strategy as a key challenge.
To look at how experience affects customer attrition, Maritz did a poll of financial service customers. 43% of customers leave an organization because of a negative service experience, and of those, 77% attribute that experience to employee attitude or behavior.
Turning the Maritz statistics into hard numbers, this means for an average US bank, the bottom line annual profit loss due to employee driven attrition is over $6 Million.
Read
Books
By Markus Stahlberg and Ville Maila
More
The DNA of Customer Experience: How Emotions Drive Value

By Colin Shaw
Chief Customer Officer: Getting Past Lip Service to Passionate Action

By Jeanne Bliss
Customer Experience Management: A Revolutionary Approach to Connecting with Your Customers

By Bernd H. Schmitt
Chocolates on the Pillow Aren't Enough: Reinventing The Customer Experience

Jonathan M. Tisch and Karl Weber