The Power of Personalization
A thought-leadership initiative whose focus is on gaining in-depth insights into the relevance, value, and importance of personalized communications as a vital component of marketing campaign planning.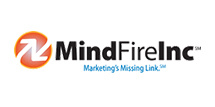 Learn More
Since 1999, MindFireInc has been the leader in helping marketers link the impact-power of direct mail and other off-line media with the interactive capabilities of the Internet. MindFireInc's flagship product, LookWho'sClicking®, is a web-based application suite that automates the creation, management, and tracking of Personalized URLs and VIP Landing Pages. The Company delivers LookWho'sClicking through its expanding network of Solution Partners, which are typically print service providers, agencies and consultants. With offices in California and Asia-Pacific, MindFireInc is a privately held company led by a seasoned management team with proven industry success. For more information, please visit www.mindfireinc.com.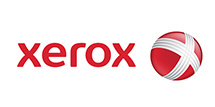 Learn More
Xerox Corporation is the world's leading document management technology and services enterprise. It provides the document industry's broadest portfolio of offerings. Digital systems include color and black-and-white printing and publishing systems, digital presses and "book factories," multifunction devices, laser and solid ink network printers, copiers and fax machines. Xerox's services expertise is unmatched and includes helping businesses develop online document archives, analyzing how employees can most efficiently share documents and knowledge in the office, operating in-house print shops or mailrooms, and building Web-based processes for personalizing direct mail, invoices, brochures and more. Xerox also offers associated software, support and supplies such as toner, paper and ink. www.xerox.com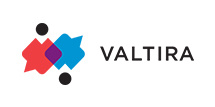 Learn More
Valtira, The Online Marketing Platform, delivers a personalized web experience and improves marketing Return On Investment. By empowering marketing teams to incorporate personalized messaging, imagery, and video into new or existing websites, Valtira connects customers with the right information at the right time. The Online Marketing Platform is available as a web-based service and is quick to deploy and easy to use. Valtira serves Fortune 500 businesses, early and mid stage companies as well as government agencies including UnitedHealthcare, U.S. Marine Corps, White Castle and Zomax. For more information, please visit www.valtira.com.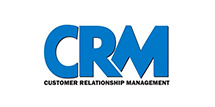 Learn More
CRM magazine is the leading publication serving the field of customer relationship management. CRM is a business technology magazine written for C-level executives and managers in corporate, sales, marketing, service, and information technology. Together with the magazine's daily news Web site (destinationCRM.com), weekly e-mail newsletters, live Web events, conferences, and custom media products, CRM magazine provides business leaders the information they need to reach their strategic objectives through tactical implementation of the CRM process and technology. http://destinationcrm.com
Overview
The Power of Personalization is a CMO Council thought-leadership initiative whose focus is on gaining in-depth insights into the relevance, value, and importance of personalized communications as a vital component of marketing campaign planning. Specifically, this national initiative is designed to explore the interaction of customized content, collateral and personalized web interaction on marketing effectiveness, customer acquisition, retention, and business outcomes.
Power of Personalization examines the critical link between customer data, analytics and messaging through the application of new, on-demand personalization technologies, customized content creation and digital print systems, one-to-one delivery and interaction channels, and the emergence of new applications such as "TransPromo" documents that combine transactional and promotional information.
The Power of Personalization identifies how and where personalization techniques are being successfully deployed by leading marketers – as well as how the various, inter-related components of personalized communication campaigns are being tracked and measured. Additionally, program research will address the degree to which companies are embracing (or not yet embracing) personalized communication strategies; the state-of-the-art tools and technologies available today; and the direct relationship between customized delivery of information and sales performance.
Learn
Read
Studies & White Papers
Books
By Neil Richardson, Neil Kelley, Jon James
More