Profitability from Customer Affinity
A research initiative to determine what drives customer affinity, advocacy and attachment and how brands in the BtoB technology space stack up in rankings of customer equity.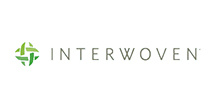 Learn More
Interwoven (NASDAQ: IWOV) is a global leader in content management solutions. Interwoven's software and services enable organizations to maximize online business performance and organize, find, and govern business content. Interwoven solutions unlock the value of content by delivering the right content to the right person in the right context at the right time. More than 4,200 of the world's leading companies, professional services firms, and governments have chosen Interwoven, including adidas, Airbus, Avaya, BT, Cisco, Citi, Delta Air Lines, DLA Piper, FedEx, Grant Thornton, Hilton Hotels, Hong Kong Trade and Development Council, HSBC, LexisNexis, MasterCard, Microsoft, Samsung, Shell, Qantas Airways, Tesco, Virgin Mobile, and White & Case. A community of over 20,000 developers and over 300 partners enrich and extend Interwoven's offerings. To learn more about Interwoven, please visit www.interwoven.com.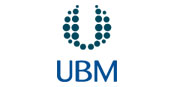 Learn More
CMP Technology is a marketing solutions company serving the technology industry. Through its market-leading portfolio of trusted information brands, CMP has earned the confidence of more technology professionals than any other media company. As a result, CMP is the premier provider of access, insight and actionable programs designed to connect sellers and buyers in ways that yield superior return on investment. CMP Technology is a subsidiary of United Business Media, a global provider of news distribution and specialist information services with a market capitalization of more than $3 billion.
Overview
Profitability from Customer Affinity is a milestone research initiative launching in March 2007, to determine what drives customer affinity, advocacy and attachment and how brands in the BtoB technology space stack up in rankings of customer equity. The initiative is designed to help members of the technology industry better understand how to improve return on account and customer relationships.

The tech sector is uniquely challenged to cultivate, sustain, and optimize long-term, high-value relationships that are both profitable and mutually satisfying. The complexities, costs, and risks of large-scale implementations, business critical deployments, and transformational outsourcing engagements frequently pressure procurement partnerships. Addressing and satisfying the multiplicity of internal customer constituencies is both daunting and unpredictable. Given the importance and value of these complex relationships, effectiveness in achieving a better return on strategic account relationships will be a key determinant of business performance in the years ahead.
Learn
Read
Studies & White Papers
16 Ways to Harness Data to Better Engage Contacts and Drive Revenue - Silverpop
Social CRM: Customer Relationship Management in the Age of the Socially-Empowered Customer - CRM Essentials, LLC
Strategy for Social CRM - Collective Intellect
Competitive Landscape Analysis, CRM BPO Providers, Worldwide, 2007 - Gartner
Avoiding CRM's Common Pitfalls - Customer Centricity, Inc.
CRM Implementation: Effectiveness Issues and Insights - Journal of the Academy of Marketing Science
Making the Customer the Design Point with C-Business - Customers Incorporated
Achieving Sales Effectiveness with Sales Workflow Management - Customers Incorporated
Striking the CRM Balance: Greater Productivity, Lower Costs, Tight Integration - 1to1 Media
Stop Random Acts of CRM - 1to1 Media
No More Limits: CRM On Demand Goes Strategic - 1to1 Media
Customer Research, Not Marketing Research (PDF) - Ipsos
Creating the CRM Business Case (PDF) - ISM Systems
Customer Process Management: The Real-time Enterprise Depends on the Merging of CRM and BPM - Aptean (Consona)
Managing the Enterprise Customer Relationship - Customer Centricity, Inc.
Unlocking the Value of Your CRM Initative - Peppers & Rogers Group
Preserving a Healthy Customer Base - Customer Centricity, Inc.
Floats Like a Butterfly, Stings Like a Bee - Customer Centricity, Inc.
The Executive Guide to CRM Architecture: Why CRM Will Impact Your Success - VendorGuru
How to Segment Best Customer and & Raise Conversions 300% Case Study - Marketing Sherpa
Customer Experience Management: Accelerating Business Performance - CRMGuru.com
Connecting Your Executives to the CRM Effort - Aptean (Consona)
Books
By Janelle Barlow, Paul Stewart
More