Driving the Bottom Line from the Front Line
A global research initiative that focuses on helping multinational companies to improve the design and execution of their go-to-market strategies.
In partnership with: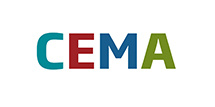 Learn More
CEMA is a non-profit organization dedicated to serving marketing professionals in the high-technology industry for over 15 years. Initially dedicated to serving Event Marketing professionals, CEMA has grown to represent the interest of marketing communications professionals in the information technology industry. Their specific focus revolves around raising the strategic importance and awareness of marketing in their member organizations and in the industry as a whole.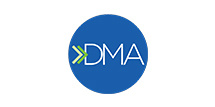 Learn More
The Direct Marketing Association (DMA) is the leading global trade association for business and nonprofit organizations that use and support multichannel direct marketing tools and techniques. DMA advocates standards for responsible marketing, promotes relevance as the key to reaching consumers with desirable and appropriate offers, and provides cutting-edge research, education, and networking opportunities to improve results throughout the end-to-end direct marketing process. Founded in 1917, DMA today represents nearly 3,600 companies from dozens of vertical industries in the US and 50 other nations, including a majority of the Fortune 100 companies, as well as nonprofit organizations.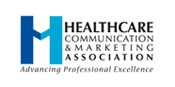 Learn More
The Healthcare Communication & Marketing Association, Inc. (HCMA) is a non-profit, national association of healthcare marketing, communications and education professionals dedicated to enhancing and optimizing the careers of its members. The HCMA recognizes excellence in marketing, communications and education that impacts and improves health.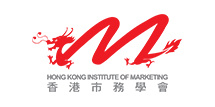 Learn More
Since its establishment in 1982, the Institute has been active in the development of Hong Kong's marketing skills; as a representative for marketing professionals at all levels of business; as a monitor of standards and ethics and as a training and education resource. Also, it has an essential role because of the vital part marketing will play in sustaining Hong Kong's economy and external trade into the Twenty First century.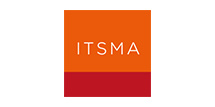 Learn More
ITSMA specializes in helping companies market and sell services and solutions. As a membership organization, we work with the world's leading technology, communications, and professional services firms to generate new business, strengthen customer loyalty, and increase brand differentiation. Our members include industry leaders such as Accenture, Cisco, EDS, EMC, Fujitsu, Hewlett-Packard, IBM, Microsoft, Nokia, SAP, Siemens, and Unisys. Through research, consulting, training, and community we provide the insight companies need to improve marketing impact, sales performance and business results. ITSMA is based in Lexington, Massachusetts, and has offices in the United States, the United Kingdom, and Japan.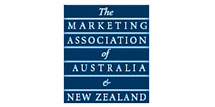 Learn More
MAANZ is a leading international professional marketing institute focusing on marketing education and training; marketing information; and practical marketing tools and resources for marketing and business development.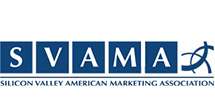 Learn More
Silicon Valley American Marketing Association: SVAMA is the premier chapter of the American Marketing Association. The Association comprises Silicon Valley's marketing thought leaders and keeps members informed about the latest marketing issues and techniques for the IT industry.
Overview
Driving the Bottom Line from the Front Line is a global research initiative undertaken by the Chief Marketing Officer (CMO) Council that focuses on helping multinational companies to improve the design and execution of their go-to-market strategies. The program is one of the first international studies of its kind and research with senior marketing and sales officers explore the critical determinants of how companies build capabilities to deliver marketing and sales results in a repeatable and systematic manner.
Sponsored by The Boston Consulting Group, Driving the Bottom Line from the Front Line involves extensive worldwide research and analytics by an esteemed board of advisors and academicians – all experts in the Go to Market field and its various verticals. Qualitative and quantitative research amongst Chief Marketing Officers and Chief Sales/Commercial Officers in large multinational enterprises with a minimum of $1 billion in annual revenues offers insightful data and assists in the program's dual objective: to highlight the most pressing obstacles to go-to-market success and to identify the capabilities necessary for actionable and sustainable solutions.
Empowering frontline sales and marketing teams with better customer analytics, insights, market segmentation, messaging and engagement programs increases the efficiency and effectiveness of spend, while having significant top-line and bottom-line impact. This study explores these and other critical areas that determine go-to-market excellence and how companies build these capabilities
Learn
Read
Studies & White Papers
Articles
Press Release
09.08.07 - CMO Council and The Boston Consulting Group Launch Global Research Initiative Focused on Go-To-Market Capabilities

The Chief Marketing Officer (CMO) Council and The Boston Consulting Group (BCG) today announced the launch of a global research initiative focused on helping multinational companies improve the design and execution of their go-to-market strategies