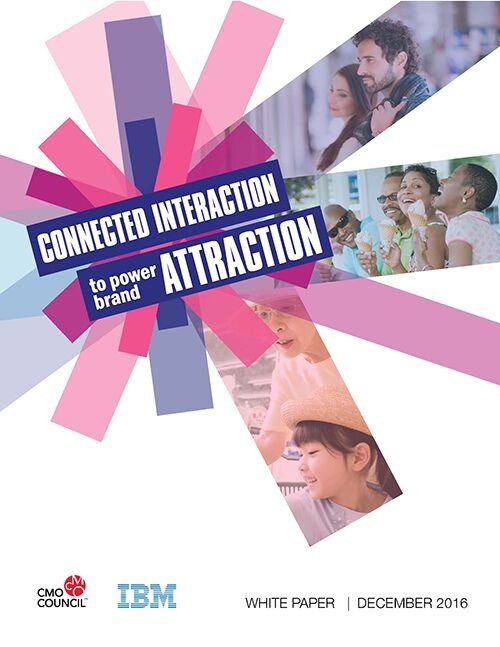 REPORT
DECEMBER 2016
FREE DOWNLOAD
How Marketing Is Transforming to Create More Connected Customer Engagements
According to this research by the Chief Marketing Officer (CMO) Council and IBM, senior marketers will be devoting significant effort to better understanding the customer journey and how to create more personal, content-rich and connected experiences for their customers in 2017. The success of these efforts, however, will be contingent on their ability to create alignment across the digital and physical worlds.
The report reveals the findings of a survey of 198 global senior marketing executives and explores how digital transformation has impacted marketing and the organization's ability to grow and profit from expanded relationships with customers, particularly as it relates to content and data strategies. In response to these disconnects:
42 percent of respondents plan to better integrate campaigns into a comprehensive, connected customer experience
37 percent of respondents will address connecting physical and digital experiences
29 percent of marketers intend to invest in more technologies to manage data, as well as the talent needed to oversee and optimize the new marketing technology stack
The report also highlights the need for transformation across organizations in the year ahead as marketers plan to turn their sights toward connecting, streamlining and measuring the entire customer journey.